Top 10 Companies with Best Identity Theft Protection Services
|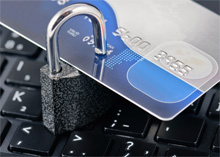 Identity theft is a serious nation-wide problem. According to the 2016 Identity Fraud study by Javelin Strategy & Research, some 13 million Americans fall victim to identity fraud every year. In 2015 alone $15 billion was stolen (compared with $16 billion in 2014, and $18 billion in 2013) from the affected consumers, with a new identity theft occurrence happening every two seconds.
Thankfully, there is no deficit of identity theft protection services out there. To help you navigate around the available solutions, we have compiled a list of the services to consider if you are serious about protecting your ID and want to take proactive steps (to avoid falling into the 60-80% of Americans who have their identities hacked every year).
Here are the top 10 companies we suggest you consider:
Identity Guard — If you haven't heard about them, you must be living under a rock or in a cave. They are one of the most famous identity theft protection brand on the market. Identity Guard prides itself on protecting nearly 50 million customers and being the only solution to offer all 3 credit bureau reports every quarter as well as covering stolen funds up to $1 Million on all plans. They offer a 30-days free trial, after which you may continue at as little as $8.99 per month.
Identity Force — This brand offers two options for ID theft protection: UltraSecure (which supports a 24/7 monitoring of personal information alerting you if it is ever compromised, and is also backed with a $1 million identity theft insurance) and UltraSecure+Credit (which also monitors your credit across 3 bureaus). Their free trial is only 14 days. However, the discount is steeper than that of LifeLock (17% vs 10%). To learn more, click through their link in the foregoing.
ProtectMyID — This one is an Experian product (priced at $19.99 per month). They also offer a free trial. It lasts 7 days and requires a purchase of a credit report with enrollment. However, the fee for this is purely nominal — only $1.
LifeLock — Backed up by a $1 million service guarantee, they offer 3 plans (Standard, Advantage, and Ultimate Plus) which start at $8.99 per month and offer varying levels of protection and stolen funds replacement. To get your first 30 days free of charge (on a trial) and 10% off your membership, just follow their link above.
ID Patrol — This one is positioned as a "comprehensive identity theft protection" and is a product by another of the three major credit reporting bureaus, Equifax. At the time of this review, their rates start from $16.95 per month, and besides a "comprehensive credit file monitoring and automated alerts of key changes to your Equifax, Experian, and TransUnion credit reports" the service includes "Internet scanning of suspicious websites for your personal information."
Provent — Also known/branded as EZ Shield, this one is being marketed as an "affordable identity protection" solution, and their rates are certainly aggressive and start only at $4.99 per month.
TrustedID — The already-familiar $1 million insurance is present with this solution, as well as the 3-bureau credit monitoring, and 14-day free trial too. Their Family Plan provides additional savings when compared to the Individual one.
ID Watchdog — Besides all the "usual" services, which are mirrored across all ten of the providers we are reviewing here, what stands out with ID Watchdog is that their "24/7 call center offers real-time language support" in "over 100 languages."
ID Shield — Their pricing starts from $9.95/mo for individuals, and only $19.95 for a family (with two adults up to eight minors).
AllClear ID — Two main services are offered here: Identity Theft Monitoring and Identity Repair (which they call their "most important and valuable service"). Within the framework of the former they also provide such things as lost wallet protection and ChildScan monitoring (of children under 18)
If you have any first-hand experience with any of the above-listed (or any other service that provides identity theft protection) feel free to share your experience below. Our readers (especially those who are in the market for a solution like this) will appreciate it.