10 Best Online Luggage Stores: Suitcases and Carry-Ons by Top Brands
|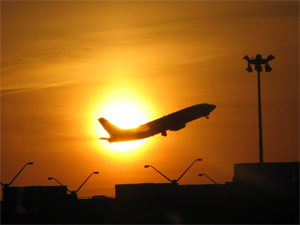 Travel has become an integral part of many people's lives, and while spending time traveling very few of us want to sacrifice our comfort. This is precisely why the traveler's convenience, as well as the provision of a reliable structure for keeping our garments and gadgets in order, have become the gold standards for manufacturers of suitcases and carry-on luggage.
But how does a customer pick the right place to shop for luggage from the plethora of online stores who carry suitcases, carry-ons, and other travel-geared bags? What criteria shall one evaluate? Despite functionality being a must, many consumers make their choice by responding to something more than that.
Let's look at what extra features the Internet luggage retailers offer today.
Samsonite. This is a well-known brand with a wide variety of items covering all luggage needs: from checked bags to carry-ons, and from briefcases to women's purses, and even travel accessories. Reliable, stylish, but not pretentious, their products easily address most needs of an adult traveler of any gender. Standard spinner wheels and innovative glider ones prevent consumers from getting tired too fast as there is almost no effort for the arm.
Delsey. Visiting this brand's website, from the very first moment, you feel as if you've landed in France. Colorful and eye-catching products won't leave you indifferent. Anyone who believes that boredom has no place in his/her life, will be delighted by the choice that Delsey provides. Hard-shell suitcases are available in anywhere from 6 to 8 colors. Their 10 year warranty is another noteworthy and valuable bonus. There is also a students-geared collection with great number of interesting options. The site itself is neat and clear, has a good navigation and filters that substantially simplify your search.
Luggage Pros. Here you will find products of famous brands (Briggs & Riley, Heys America, brands for kids, and so on) and choose a bag for any purpose or occasion, as the variety of materials covers all possible travel needs. The most attractive feature, in our opinion, is an opportunity to customize your suitcase. You may pick any design from an existing image gallery, upload your own photo, or select a picture from their website's collection. This will allow to cut the wait time at a baggage claim, eliminating those frantic searches for your bag on (or by) the belt.
Briggs & Riley. This brand does not need a special introduction as its history and style are well-known, and their premium quality products are worth every penny. They also have an outstanding customer service that not all people are aware of. While buying their products, especially Briggs & Riley's rolling suitcases, you can pick up their self-repair kits for corners, zippers, wheels, and other parts (with screws included free of charge). Moreover, these spare parts are available in several colors and, in case of damage, you can repair things quickly (to the original elegant design of your bag). In addition, Briggs & Riley provides a lifetime guarantee and repair service. If your suitcase gets damaged during air travel and you decide not to deal with the airline, you may send it directly to B&R for repair at no extra charge (and free return shipping, as well). The only thing that you would need to pay for is for the shipping of the suitcase to the company.
LuggageGuy.com. Fans of famous brands will reach the right destination here. Favorite brand-names — such as Anne Klein, Nautica, Nine West, Timberland, Tommy Bahama, Columbia, and many others — may be found in Luggage Guy's inventory. All of the luggage pieces sold here are not only covered by the manufacturers' warranties but also come with this online retailer's own No Hassle Return Policy, Free Shipping on all orders, and a real chance to get designer-grade products at discounted prices.
Irv's Luggage. Here you will find a luggage shop with a truly wide variety of options, including fashion and designer pieces in a variety of colors, materials, bag types, and purposes. There is also a noteworthy assortment of kids' bags with funny prints and cartoon characters which can be used as toys (to shorten the waiting time at check-ins and in security lines at airports). Those travelers who are accustomed to treating themselves and/or their friends and partners with a glass of favorite wine, Irv's Luggage got you covered too! Single-bottle wine carriers or 3-7-bottles transport cases serve their purpose perfectly well. All orders over $75 qualify for free shipping.
Edwards Everything Travel. This online store provides premium luggage pieces by a whole range of well-known brands: TUMI, Victorinox, Eagle Creek, and dozens of others. You can browse a standard line of suitcases, backpacks, and accessories in a broad range of materials and colors. Prices on hard-sided rolling suitcases start from $200. Rimowa bags from Salsa Deluxe Collection come with an exclusive feature of incorporating electronic tags. The "cherry on top" is their Free UPS Ground Shipping on all orders over $49.
Saddleback Leather Co. The moment you enter this website, you can almost smell the scent of leather (through the very homepage) which seems to be beaming from every product displayed there. If you are a leather fan, this is the right place for you. Saddleback produces and sell leather products of the highest standard. Here you will find an array of travel bags and accessories, as well as tablet and cell phone sleeves, backpacks, briefcases, and much more. They also "believe in" their "craftsmanship, materials and designs so strongly" that they, actually, "warranty them against defects in faulty materials and poor workmanship for 100 years." What can be more telling of quality?!
Modern Man Bags. This one is the only shop on our list of online luggage stores that targets their products towards a specific gender – males (but that's "their thing"). All of the items that sell are made from different types of either leather or canvas – having an "old school" look and coming across almost like a family heritage carried throughout generations. You can pick a bag for any occasion and feel great getting a real value for your money. In addition, if you are looking for more individuality, you are provided with a wide spectrum of products tied to specific geographies: "Boston" backpack, "Bangalore" messenger bag, "San Jose", "Savannah" or "St. Petersburg" briefcase(s).
SkyMall. This is yet another store that provides an affordable assortment of luggage, as well as other travel-related merchandise, such as backpacks, tablet sleeves, passport holders, and so on. With their in-flight kit (which includes a pillow, earplugs, and an eyes-cover) you can also make yourself truly comfortable on board. They also offer Price Match Guarantee, Free Shipping on Orders Over $50, and Hassle Free Returns.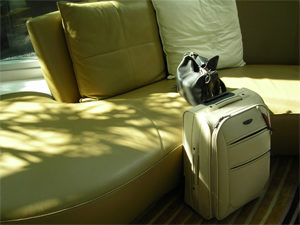 Whatever your preferences are, we hope that our above compilation will help you find an ideal "travel companion" for your next trip: be it connected with a business travel, a vacation journey, or just a weekend getaway.
All of the above-mentioned companies claim to provide high-level customer service, but you are the only one who can decide which one suits you best.